OUR HOTEL
We are a boutique luxury hotel nestled in the historic Stirling Square, located at 300 Main Street. Our neighborhood is home to a variety of local businesses that benefit from our aquatic surroundings; we're bookended by the Great Peconic Bay on our south side, and the Long Island Sound to our North.
RESTAURANT
American Beech is favorite Greenport spots for drinks and dinner. The outdoor area is a fun venue with comfy couches, tropical decor and rattan chairs.
The American style menu has something for everyone.
BLACK LLAMA BAR
Black Llama is a Cocktail and Oyster Bar. Our Cocktail Bar has 2 private terraces. This unique space may also be utilized to host cocktail parties, post-wedding celebrations, anniversaries, corporate off-site meetings & other custom events. Sits a maximum of 50 inside. This is the perfect bar for before dinner drinks, and also great for a night cap. Black Llama cocktail menu changes often, we adjust it according to the season. We pride ourselves for a wonderfully crafted cocktails. We offer a variety of oysters and tapas. Join us for one of a kind experience in our exquisitely designed bar.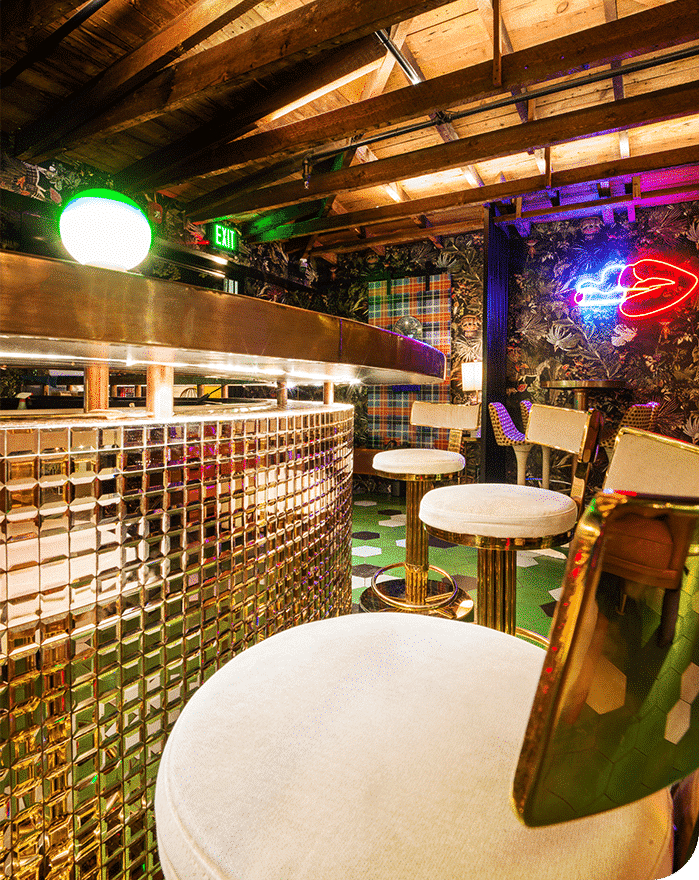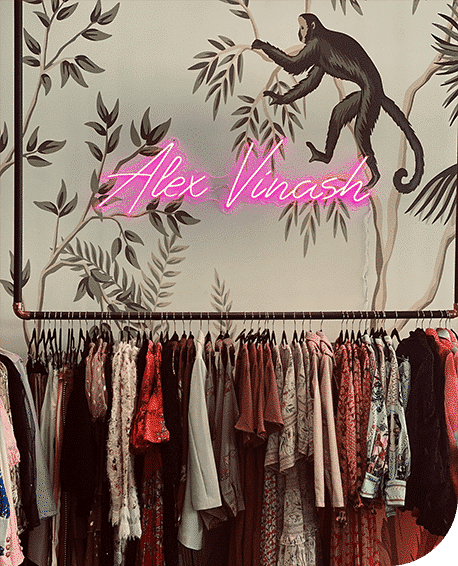 BE COOL
THE SHOP AT AMERICAN BEECH
BY ALEX VINASH
Alex Vinash is a New York based fashion Designer, by way of Buenos Aires, who channeled his experience as an Argentinian professional ice-skating national into fashion design. Vinash transitioned seamlessly by designing dance and ice-skating costumes, while choreographing ice-skatingshows throughout Europe. He later began designing intricate custom fitted clothing, primarily using the moulage technique.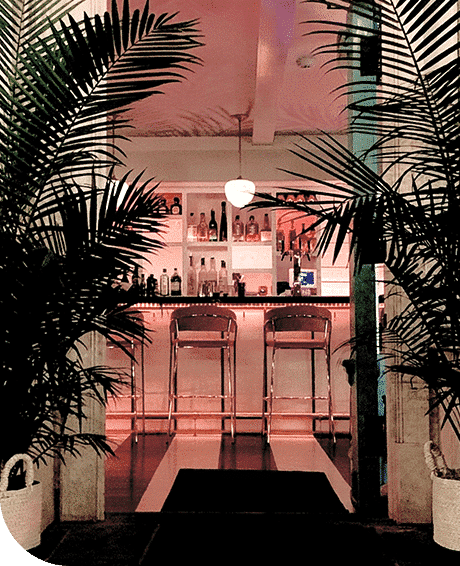 #VIBES
PRIVATE PARTIES
OUR EVENTS
Celebrate your event at American Beech Restaurant and feel the vibe of the most exotic spot in Long Island.
Have a great time with our full service cocktail bar, highly skilled bartenders & cocktail waiters.
Experience the coolest music from American Beech and our in-house DJ's.